Part 1. What are diversity, equity, and inclusion for the workplace?
The past year displayed increasing inequality that exists in society. During COVID 19 pandemic, it was seen that those who have lower income suffered from frequent job loss than high salaried people.
Also, the cases of job loss were reported more in the case of women than men. Observing such disparities in employees in terms of income and gender has made companies more aware.
It has helped them to identify opportunities for improvement in employment. Human Resources is found to be a potential sector in the organization that can play an important role to bring diversity and inclusion to the workplace. This can happen by making workforces more equitable, inclusive, and diverse.
Part 2. Benefits of Diversity, Equity and Inclusion Practices in the workplace
Diversity and inclusion can help companies produce an advanced outcome. However, many companies find it challenging to implement a task. In organizations that look towards shaping up their diversity and inclusion programs, this change can prove to be highly rewarding.
It has been seen that firms that work with more diverse teams outclass those that have a more homogeneous workforce. The presence of physical diversity results in improved performance in data-driven companies. This additional performance boost is extremely motivating in the business.
When the workforce is highly diversified, then it results in higher profitability as well as value creation in the business. There is also a significant statistical correlation between improved financial performance and diverse leadership.
Part 3. Steps to Implement a DE&I
To implement diversity and inclusion at the workplace, an organization should first consider the requirements of the individuals in the organization. By letting all-encompassing DEI principles guide the actions, it can create a more varied, unbiassed, and inclusive organization. Following are the steps to implement diversity and inclusion strategies in the business.
Establish belongingness for everyone
By establishing a sense of belongingness in the organization, it can result in greater creativity and engagement in the workplace. Diversity and inclusion are interconnected to each other. As an organization works on inclusion, it can work on diversity, and vice versa.
Empathetic leadership forms the key
To see the real changes, each individual leader has to establish intellectual and emotional belongingness among the workforce. This will cause the D&I practices of a company to thrive. This process need requires tuning in to sympathy and compassion when they got left out, interrupted, shamed. This is the diversity and inclusion best practice.
A top-down approach isn't adequate
Another thing that an organization can do is to identify differences in employee values and experiences across the organization. It will help in making relevant changes for each person as well as know that it should activate different components of the system. This includes top-down, middle out, and bottom-up in various ways.
Nurture top talent
Hiring goals boosts diversity numbers in an organization. Leaders must focus on diversity and inclusion efforts in a disproportionate manner on the employee pipeline.
To nurture top talent, it becomes important to understand employee experience, create conditions that promote inclusion, and design methods to analyze its impact.
Diversity and inclusion programs should consider all areas of the business such as sourcing, recruiting, hiring, onboarding, team-building, culture, performance reviews, mentoring, and succession planning. Organizations have to acclimatize their processes to measure inclusive and diverse behaviours.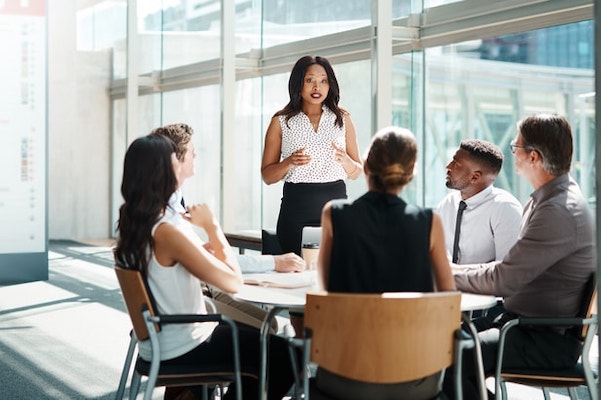 Inclusion is an ongoing practice
For the implementation of adding new behaviour, a company should require individuals to find major moments to develop new habits and "micro behaviours". By implementing these habits in an environment that assists healthy tension, and honest conversations, they can realize real changes in the organization.
The organization must equip its workforce with the information and skills to help them change within the departments, working groups, and teams.
Maximize joy and minimize fear
Fear can motivate a person but it can narrow their perspective. This is not conducive to create an inclusive workplace. In such a scenario, an organization should find methods to frame challenges using a lens of possibility. It should elevate the power of storytelling and shared experiences to create a higher possibility for positive change.
Focus on assisting individuals to thrive
A company should create a culture where each individual gets the opportunity to contribute to their maximum potential. This requires examining the processes and systems in the organization to expose blind spots, sore spots and identifying ways to reimagine them.
Consider your brand
The culture and brand are intimately connected. The services and products that you put into the world should reflect your values. To build a more inclusive organization, it becomes important to reflect on what is happening outside and inside of your company.
To see a transformation, it is required to work with diversity and inclusion. It requires a change in behaviour and an understanding of how the company works, communicates, and contributes to the world. When an organization works with this approach, it can see the major transformation happening in due course of time.
Part 4. Transformify's DE&I initiative
Transformify is a leading company that runs diversity recruitment and CSR programs in the organization. It helps them tap into the diverse pool of skilled workforce, create jobs, and revitalize high-unemployment areas.
The DE&I initiative of the company has led to added diversity at specific levels where it was required. Their strategies and best practices work on top-down and bottom-up levels. It involves working with people and assisting in making them successful.
The company has several diversity and inclusion programs that it is proud of.
Their programs aim to achieve the following:
Understanding the skills of disabled people and providing them suitable jobs,
Hiring veterans and
Participating in several initiatives
They also support veterans and help them stay with the job. They also organize and repeat successful diversity hiring practices in different geographical locations.
They identify jobs where not many skills and limitations are required. After the company has people on board, they continuously train them and acquire new skills to help them achieve progress in their careers.